2009 EVENT
Held on March 11th 2009.
A new record 42 teams took part, from 18 schools and 2 colleges.
The Task: to design a weather capsule delivered via a space rocket!!
The winning teams were:

Foundation : Garforth School
Intermediate : West Leeds School
Advanced : Guiseley School
Each of these received a trophy to keep at the school and a winner's certificate for the team members.
The "Innovation Trophy" for the team that came up with the most creative, innovative idea, was won by:
The Farnley Park Intermediate team.
The event was also used as part of CPD in Enterprise for teachers for the first time.
The task was to launch a weather capsule -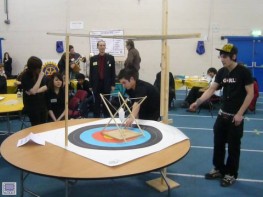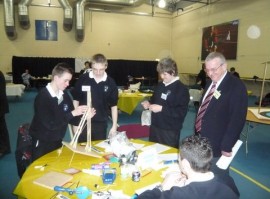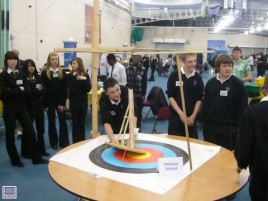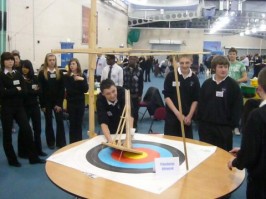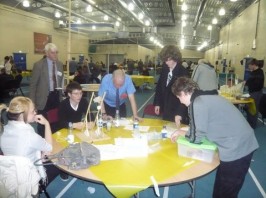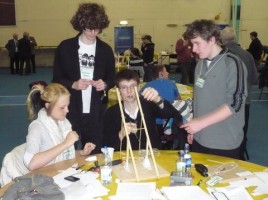 The Foundation Task involved making a launcher, complete with a trigger mechanism that could be fired remotely after a 10 second countdown - so that a space capsule containing weather instruments reached over 3m and landed as close to the launch site as possible.

The Intermediate Task required the capsule to land softly: most entrants made a parachute that opened above 3m.

With the Advanced Task, the capsule was despatched in a carrier vehicle that had to separate at over 3m and land softly, again by parachute.